We've been helping businesses like yours stand out
Enjoy the powerful possibility to address thousands machine owners and operators at just one place.
We've started early in 2004 and offered the construction equipment fans the important information and interactive content under the single website bagry.cz.
Since then we are driving the attention of tens of thousands visitors each month with both reader's and editorial content worthy to came back again and again.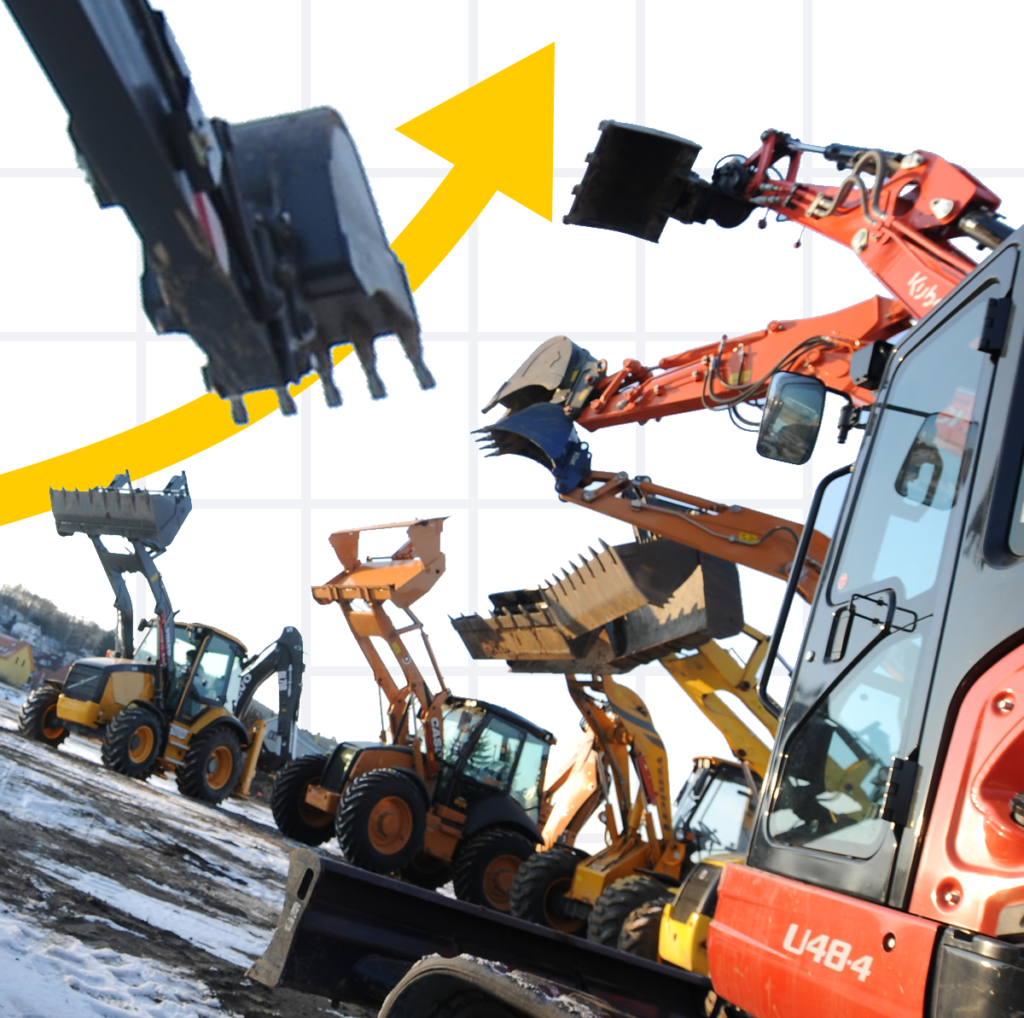 Web Banners
Generally it's not easy to deliver your advertising to the person interested at the correct time. And the cool way. Unless you have a reliable partner with the right tools.
Attractive placement surrounded by qualified content
Visitors can see you banner in the course of looking for construction equipment
Blocked 3rd party cookies don't block your banner
Tens of thousands visitors each month
Editorial Content
We review and test machines fairly. If you have a machine worth testing, we do it. And then we spread the news to the whole Czech and Slovak republic.
Proven methods and experience to point out the strong points
Opinions from owners, salesmen, operators and managers.
Picture galleries from building sites, engineering factories etc.
Largest picture galleries from Bauma fair in Munich
Press Releases
When you know what to publish, we can check the message and spread it in the Czech and Slovak Republic.
Distribution your commercial message through expert media
Proofreading and appropriate terms checking
Possibility to connect the message with banner advertisement
Your press release always stands out since we publish carefully selected news only
Real Life Gathering
We've gained experience in highly acclaimed meetings and shows organization.
Your machine showing among others
Feedback from the expert visitors
Addressing prospective clients
Proving the strong points in the real environment
Advertising Possibilities
bagermajster.sk
300 visits / day
€400
per 2 weeks
(€0.09 per visit)
80% visitors from Slovakia
Good start to strengthen the position in Central Europe
Slovak market is becoming more and more demanding
bagermajster.sk is the sole web server about construction equipment in the Slovakia
Statistics of views and clicks provided
most popular
bagry.cz
2000 visits / day
€800
per 2 weeks
(€0.03 per visit)
Tens of thousands visitors each month
80% visitors from
the Czech Republic
46% of users decide what
equipment to purchase
Most visitors work in civil engineering and demolition sectors
Avg. session duration over 3 min
Statistics of views and clicks provided
bagry.cz + bagermajster.sk
2,300 visits / day
€1,200
per 2 weeks
(€0.03 per visit)
Visitors from both
Czech and Slovak Republic
Banner adaptation to each market
Possibility to run the same or different campaign on each market
Quantity discount for longer campaigns
Statistics of views and clicks provided